Research
Immune Therapies
Stem Cell Transplantation and Immune Therapy
Müller Research Group
In principle, our immune system mounts a good defense against bacteria and viruses and can even recognize and destroy cancer cells. However, cancer cells have developed mechanisms to escape the immune system. To counteract these escape mechanisms, Prof. Dr. Ingo Müller and his research group are investigating how the body's own defense system can be used to effectively combat cancer in children. To this end, they are genetically modifying specific effector cells and antibodies in such a way that they attack the malignant cells as efficiently as possible, also in the surrounding protective tissue. The focus of the researchers is on high-risk neuroblastoma. They are also exploring immunological and biochemical processes of stem cell transplantation to make it safer and more efficient.
Minimizing the risks of stem cell transplantation and optimally adapting it to the individual patient
An allogeneic stem cell transplant is used when leukemia cannot be cured by chemotherapy. The child's cancerous and healthy blood cells are destroyed and replaced with healthy blood cells from a matching donor.
Of particular interest to the Müller research group is haploidentical stem cell transplantation, in which a parent acts as a donor. The researchers have demonstrated that mothers are more suitable as donors than fathers if fetal cells transferred to the mother during pregnancy still exist in the maternal peripheral blood. Müller and his team have been able to detect fetal cells even decades after delivery. Now they are seeking to gain a better understanding of the immunological mechanisms in order to use them most effectively.
Securing therapy for all aspects of stem cell transplantation
The researchers are exploring how to minimize complications of stem cell transplantation. The most common complications include graft rejection, disease relapse and graft-versus-host disease (GvHD). In GvHD, immune cells (T cells) mistakenly fight against the recipient's body, which initially manifests as skin redness and for example can subsequently cause life-threatening damage to the liver and intestine. In clinically oriented basic research, the researchers are seeking to find out which (preventive) treatment is most suitable depending on the situation and the patient and thus determine therapy decisions for each individual patient.
Cell tracking with the barcode principle
The faster the new blood cells grow after a stem cell donation, the better the critical period shortly after the transplantation can be successfully overcome. Most complications occur in this phase because the child's blood cells have died and the donated cells have not yet multiplied sufficiently. The scientists are investigating whether and how the composition of the cell transplant influences the regeneration time and the success of a stem cell transplant. The stem cell donation is a mix of stem cells from the hematopoietic system and progenitor cells that have developed at different stages. To trace and monitor these cells, the researchers have established a method with which the cells can be precisely marked like a barcode and differentiated by color.
Antibodies and T cells to combat neuroblastoma
Solid tumors are also often life-threatening for children. One of the most frequent forms is neuroblastoma, which is often not detected until a very advanced stage. Unfortunately, even the most intensive chemotherapy sometimes fails to eliminate the tumor. Interestingly, antibodies exist against this tumor in the sera of healthy individuals without their realizing it. The researchers are attempting to purify these antibodies, decode their amino acid sequence and ultimately use them in neuroblastoma therapy.
Müller's team is also exploring the use of chimeric antigen receptor T-cell therapy (CAR T-cell therapy) in neuroblastoma. T cells are naturally trained to distinguish between foreign and self. They identify pathogens as well as virus-infected cells and silence them. The principle of CAR T-cell therapy is to modify the surface of the T-cells in such a way that they also attack tumor cells that otherwise would be missed. Currently, Müller's research group is working to obtain effective CAR-T cells against neuroblastoma.
Ingo Müller completed his studies in biochemistry and medicine in Tübingen, which included a one-year program at Harvard University (Boston, USA) as well as a diploma thesis at King's College in London (UK). In 1998, he earned his PhD in medicine and began his residency in the Department of Pediatrics, University Children's Hospital in Tübingen, interrupting his residency program for a two-year research stay at the renowned St. Jude Children's Research Hospital in Memphis (USA). Since that time his research interest has focused on blood stem cell transplantation and its immunological implications, as well as potential applications of this method in various diseases. After completing a post-doctoral lecturing qualification (Habilitation) and following clinical experience as a senior physician, in 2010 Ingo Müller became head of the Stem Cell Transplantation Unit in the Department of Pediatric Hematology and Oncology at the University Medical Center Hamburg-Eppendorf. There he established key projects of his research group at the Research Institute Children's Cancer Center Hamburg.
Bundesministerium für Bildung und Forschung
Deutsche Forschungsgemeinschaft
Deutsche José Carreras-Stiftung
Europäische Union
Fördergesellschaft Kinderkrebs-Neuroblastom-Forschung e. V.
Werner Otto Stiftung
Wissenschaftsstiftung Hamburg
Lehmberg, K., Albert, M. H., Beier, R., Beutel, K., Gruhn, B., Kröger, N., Meisel, R., Schulz, A., Stachel, D., Woessmann, W., Janka, G., Müller, I. (2014). Treosulfan-based conditioning regimen for children and adolescents with hemophagocytic lymphohistiocytosis. Haematologica, 99:180-4.
Gieseke, F., Böhringer, J., Bussolari, R., Dominici, M., Handgretinger, R., Müller, I. (2010). Human multipotent mesenchymal stromal cells employ galectin-1 to inhibit immune effector cells. Blood. 116:3770-9.
Müller, I., Vaegler, M., Holzwarth, C., Tzaribachev, N., Pfister, S. M., Schütt, B., Reize, P., Greil, J., Handgretinger, R., Rudert, R. (2008). Secretion of angiogenic proteins by human multipotent mesenchymal stromal cells and their clinical potential in the treatment of avascular osteonecrosis. Leukemia. 22:2054-61.
Müller, I., Kordowich, S., Holzwarth, C., Isensee, G., Lang, P., Neunhoeffer, F., Dominici, M., Greil, J., Handgretinger, R. (2008). Application of multipotent mesenchymal stromal cells in pediatric patients following allogeneic stem cell transplantation. Blood Cells Mol. Dis. 40:25-32.
Gieseke, F., Viebahn, S., Koscielniak, E., Friedrich, W., Handgretinger, R., Müller, I. (2007). Human multipotent mesenchymal stromal cells inhibit proliferation of PBMC independently of IFNγR1-mediated IFNγ signaling and IDO expression. Blood. 110:2197-200.
Müller, I., Kordowich, S., Holzwarth, C., Spano, C., Isensee, G., Staiber, A., Viebahn, S., Gieseke, F., Langer, H., Gawaz, M. P., Horwitz, E. M., Conte, P., Handgretinger, R., Dominici, M. (2006). Animal Serum-Free Culture Conditions for Isolation and Expansion of Multipotent Mesenchymal Stromal Cells from Human Bone Marrow. Cytotherapy. 8:437-44.
Gesamtverzeichnis der Publikationen: Pubmed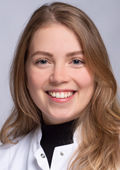 Prof. Dr. Ingo Müller
"We want to make stem cell transplantation safer to save the lives of high-risk leukemia patients and are exploring immunological therapies to offer a true alternative to chemotherapy."
Müller Research Group
Donations
Patients´ Story
Maurice became the first child to be treated with innovative CAR-T cell therapy at the Children's Cancer Center Hamburg.